Dear Reader,
It has gotten cold here much to my delight. I love how much better coffee or tea (and during the weekends a mug of homemade hot chocolate or spiced cider) tastes when it is cold outside. I think it even better when able to create in a warm house during the holiday season.
Today's offerings for inspiration:
The Softer Side of 12 Tags of Christmas
12 Tags of Christmas with a Feminine Twist
Tim Holtz's 12 Tags of Christmas is nearly an institution, but there is another version for those who want a feminine version. Ellen Hutson and her teachers create pretty tags that are sure to inspire and there are giveaways as well.
December Daily/Journal Your Christmas
Geralyn Sy
This is one classy, bright and inspiring December Daily. I love whatever Geralyn Sy does.
Generous Blogger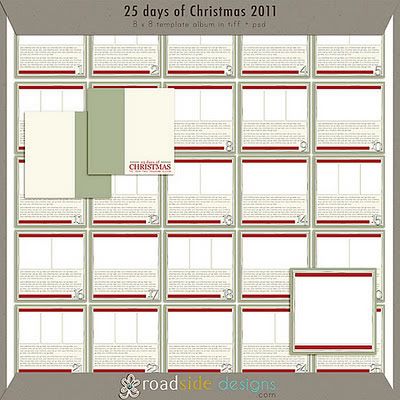 Roadside Designs' 25 Days of Christmas 2011
Each day a free template to be used in your December Daily, Journal Your Christmas or any December memories. If you miss some days, you have the option of buying the templates later.
Class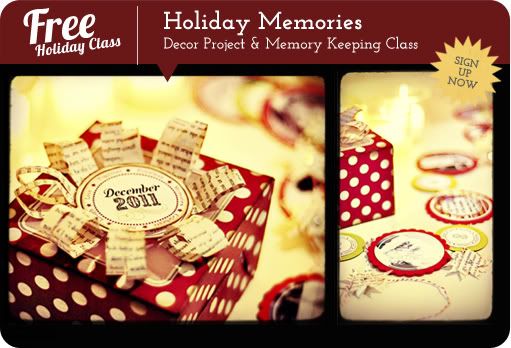 Holiday Memories Free Holiday Class with Jessica Sprague
Want some ideas for handmade gifts and decorating ideas using your computer for *free*? Learn Photoshop tips along the way with Jessica Sprague.
Party with Prizes
Last-Minute Gifts Blog Party with
Lori Whitlock
&
Kerri Bradford
Gift ideas, prizes, sales and free designs from some incredible designers...don't miss out.

A Colorful Christmas with 2 Peas in a Bucket's Garden Girls
Each day a different color combination and projects to break out the color during Christmas.
Lawn Fawn's December Inspiration Week
Lawn Fawn is releasing a new stamp set and during this week they are going to have a video introduction, creative team inspiration and giving away some of their adorable stamps.
Happy and merry creating,
Shay.