Dear Reader,
The first Saturday of December, already. I hope today finds you with plenty of time to play and get crafty. Perhaps you need a little inspiration? Or a giveaway to dream about? I hope these links will help.
December Daily and Journal Your Christmas
Michelle Wooderson
I have been following her due to her work with Papertrey Ink and am really inspired by her Project Life work and now she has a wonderful December Daily to follow.
reverb 2011
/
Hope Wallace Karney
Hope Wallace Karney of Besottment by Paper Relics is taking on reverb this year and using the daily prompts to fill up her delightful December Daily. Plus she also has free downloads. Cool lady (by lady I mean a woman of refinement and grace).
Nancy Wyatt
I love that Nancy Wyatt's December Daily is made from
Rhonna Designs
digital products and that she customized everything to fit with her needs and vision. As someone who loves hybrid projects, Nancy's blog is so much fun to follow and she's a sweet lady (see above definition).
Baers Garten Designs
A fabulous designer of digital products and scrapbooker, Iara Baer of Baers Garten Designs never disappoints. She shows her off her beautiful December Daily and I can't wait to see more.
Video Series
Kristina Werner's Holiday Card Series 2011
An annual event, Kristina Werner creates 25 different holiday cards on video. Not to be missed for anyone who loves graphic and clean card design along with stamping.
Quick and Easy Holiday Cards by Britta Swiderski
She has a video series running of Quick and Easy Holiday Cards. You can subscribe to her Youtube channel where she has great video tutorials for beginning cardmaking, stamp techniques and the like.
Generous Blogger
Creativity Prompt
Every Friday there is a Friday Freebie including lots of cool journaling cards to use in your December Daily, Journal Your Christmas, Project Life, mini books or any other project you fancy. She should receive a reward. Thank you (not much of a reward, but heartfelt).
Creativity Countdown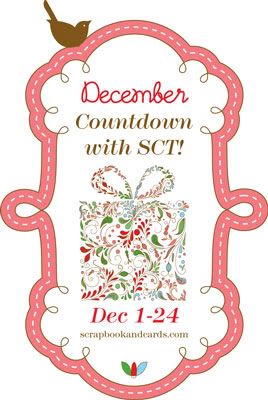 December Countdown with Scrapbook & Cards Today
"Join SCT for 24 days of inspiration from some of our favourite designers..."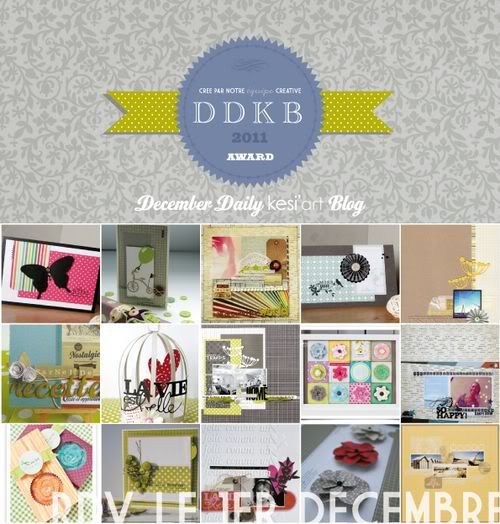 December Daily with kesi'art blog
It may be en Francais, but isn't inspiration universal? Or a picture worth a thousand words? Whatever the cliche, their are some good tutorials. If you don't read French and wish to read the blog I recommend subscribing through something like Google Reader and using its "translate into my language" option.
Classes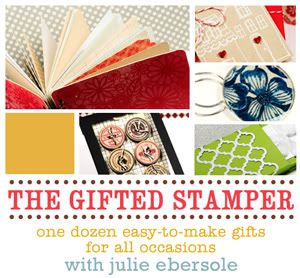 The Gifted Stamper with Julie Ebersole
Ellen Hutson now has the
HOWNow School of Creative Arts
and The Gifted Stamper is their inaugural class. Looks like a wonderful opportunity to make some handmade gifts for those on your list.
Party with Prizes
anthropologie's 20 Days A'Gifting
Who doesn't love anthropologie? A giveaway of anthropologie goodness...brilliant. When I was straightening up my studio Thursday night I found 3 catalogs from 2009. Did I toss them? No way! They withstand the test of time and are little marvels.
12 Days of Christmas Blog Party by Rahel Menig
A party with recipes, decorations and a giveaway. Rahel Menig's style is really lovely and her bunny is adorable.
Happy and merry creating,
Shay.