Dear Reader,
Are you capturing your December in the December Daily with Ali Edwards or Journaling Your Christmas along with Shimelle Laine? I have intentions of doing the project myself, but in the end I often fawn over images of others' December projects. You like to do the same as well? Love other gorgeous projects celebrating the season? Or perhaps some digital goodies? Then here are some links.
Inspiration for December Daily or Journaling Your Christmas
Nichol Magouirk
For a December Daily that has a traditional Christmas feel (love the reds and browns) and plenty of panache look at Nichol Magouirk's album. Beautiful and full of her masterful use of the Silhouette, there is plenty to inspire.
Lisa Truesdell
I love how fun her December Daily album looks and the non-traditional colors are lovely and festive. I am really charmed by her use of confetti and the chalkboard bits on her cover.
Kelly Purkey
I love Kelly Purkey's simplified, straight-forward take on the December Daily which makes me feel even
I
could do one!
Amy Tan
Fun, graphic, bright and sassy, Amy Tan's December Daily is another project that is accessible and still has a lot of style.
Susan Weinroth
Susan Weinroth's December Daily is elegant, cool and classy with a color combination that is one of my favorites any month of the year.
Doris Sander
Using a piano lesson book as a base, Doris Sander's Journal Your Christmas book is handmade, vintage goodness!
Alissa Fast
Another lovely and creative Journal Your Christmas book taking shape.
Advent Calendars
Liz Kartchner
Beautiful, rustic and chic her 25 boxes are well worth the viewing.
Jamie Pate
Get over to this blog and check out these gorgeous advent tags! I am now a devoted follower of Jamie Pate's blog ever since she was named one of the ladies on Rhonna Designs Creative Team. Everything she does is pure loveliness.
Add to Your Digital Collection
The Lilypad's December Deals
Each day another category is 25% off. One of my favorite shops full of awesome designers.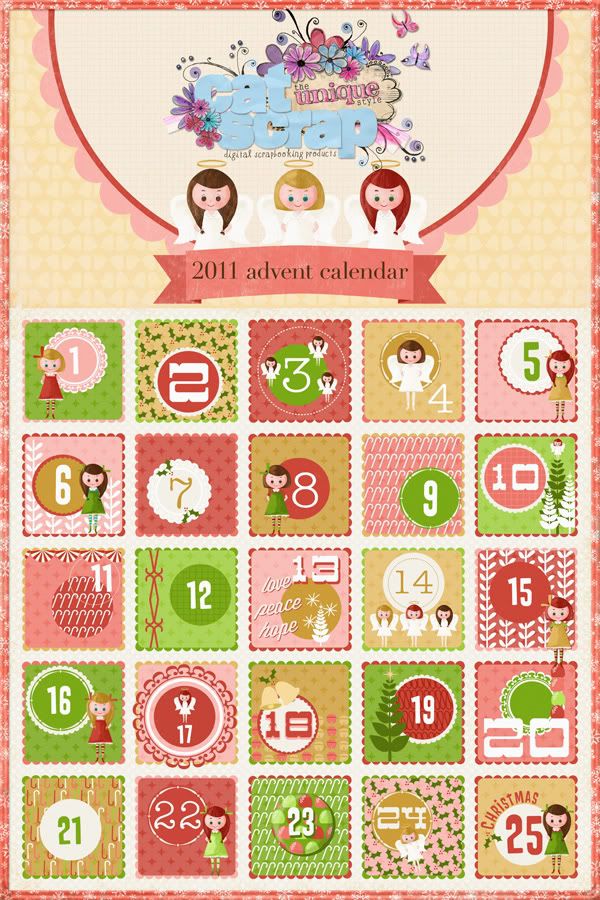 Catscrap's Advent Calender
A different lovely digital freebie every day by very gifted designers.
I hope you have found these links as inspiring as I have! If you have more holiday eye candy or deals, please comment away!!
Happy and merry creating,
Shay.