Welcome, welcome my friends! Thank you for joining me on this new adventure. When I thought about this idea I knew it was so right. Without further ado, I share with you my first blog feature: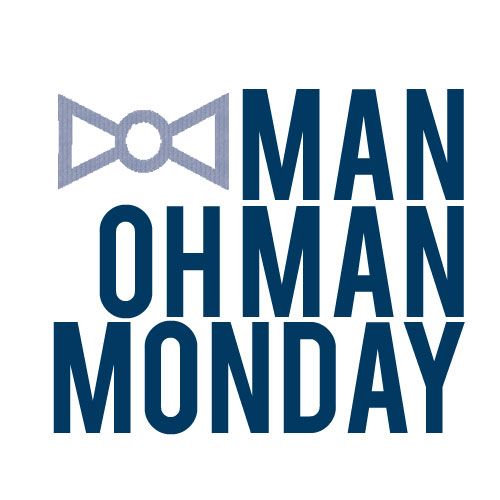 Do you have the blues when trying to come up with cards for guys? Stumped on how to have fun making something for the opposite sex? How do you use your beloved supplies to create cards for the males in your life?
I wonder these things too and thought why not devote a day each week to making masculine cards (and possibly projects)?
My number one reason for making masculine cards are for birthdays so at first that is what I will mostly be focusing upon, but should anyone be interested in exploring other occasions in depth, give me a holler.
I will be using three categories of products:
Hear Me Roar = male gender specific full of good ol' boy stereotypical guy goods like camping, fire, Western gear, trucks, motorcycles, trains, tools, sports, hunting, video games, comic books, boats, camouflage, rope and the like.
Easy Going = gender neutral designs which could include chevrons, stripes, triangles, wood grain, nature, maps...most shapes are great here.
So Secure I Wear Pink = not really either of the above and may involve (gasp!) pink, glitter and hearts because male cards are just not challenge enough for me...haha. Seriously, some of us have supplies that may not translate immediately to masculine cards, but that shouldn't mean the need to spend more money to create guy friendly cards. With some ingenuity we can use what we have!
Here are a listing of the Man Oh Man Mondays and their MOMM Tips so far :
Man Oh Man No. 1
MOMM Tip No. 1: Make it easy for yourself and use a versatile sketch/challenge. I love how classic Mama Elephant's sketch is. An added bonus is that using their sketch dictates I use some Mama Elephant products thus minimizing the stamps I need to shift through and decide upon. I can't tell you how much time I spend simply choosing supplies for a project. I also decided to use the colors from Moxie Fab World's Trigger Tuesday as another way to narrow down my choices. These colors are fun, fresh and quite cool.
MOMM Tip No. 2: Use texture on your card and break out your embossing folders. Many embossing folders have designs that work for guy or gal cards.
MOMM Tip No. 3: Go negative. Even dies with a little bit of a feminine look like the "happy" in Card No. 2 looks more graphic when only using the negative.
Man Oh Man No. 2
MOMM Tip No. 1: Clearly fun. Try using acrylic cardstock or clear packing material to make a card. It is fun to play with the transparent aspect of acylic.
MOMM Tip No. 2: Don't fret mistakes. If you fumble a bit try to find a creative solution before tossing it and starting over. I covered up my mess up with a gem and like the card more for it and only I know the reason I added the embellishment.
MOMM Tip No. 3: Use your background stamps. Those stamps are marvelous for gender neutral designs that you can ink up in any color you want to match your project.
MOMM Tip No. 4: Modify your stamps as needed. There is no rule that you have to ink up the whole sentiment/image of your stamp. Ink up whatever part works for you.
Man Oh Man No. 3
MOMM Tip No. 1: Use kits. There are some really incredible card kits out there along with scrapbook kits that take the guess work out of choosing products that coordinate and include the latest and greatest products. Along with Studio Calico I really like Simon Says Stamp's monthly card kit.
MOMM Tip No 2: Keep it clean. You don't have to pull out your inks every time to create a card. It is okay to give your stamp collection a little breather. They really won't revolt and come at you when you sleep.
Man Oh Man No. 4
OMM Tip No. 1: Watch tv...or videos rather. This isn't what your parents told you, but I urge you to check out YouTube, Vimeo and other sites with a plethora of hours of free crafting goodness.
MOMM Tip No. 2: Customize. Use markers, paints or other coloring mediums to customize accents.
Man Oh Man No. 5
MOMM Tip No. 1: Use a well designed background stamp as the focus of your card. With that one design you don't need much to dress it up.
MOMM Tip No. 2: Monochromatic can be magnificent. Choose one color and go for it!
If you would like to play along leave a comment with a link to your creation(s). I am so excited to see whatever you make. Also, if you have any suggestions for products, inspiration, themes, colors, etc. please don't hesitate to leave me a comment.
Happy creating,
Shay.