Firstly, I wanted to thank everyone who has commented recently due to the Papertrey Ink blog hop. I have enjoyed reading everyone's comments and visiting your blogs and marvelling at the talent and cleverness!
Last Thursday night (April 22nd) found me needing to make a card for a college friend of mine. I have been really remiss in sending out cards for ages now, but I have been trying hard to get out cards for birthdays this year. So far I believe I am pretty much on target (with a few belated cards like this one). My college friends have been sadly neglected and they really shouldn't be as they are special ladies.
I had two directions when I began constructing this card: using my
Kenner Road
stamps again and incorporating purple. Upon showing this card separately to my mom and sister they both asked if purple was my friend's favorite color and that is not the reason why I chose purple. I think my college days have a purple haze around them...purple reminds me of my college friends and it just felt right. I searched through my
Scarlet Lime
kits (and some of my other kits) and came to the conclusion that purple isn't all that popular (having said that just yesterday I received my April kit from
Kenner Road
and it has a wonderful purple punch). Still I found that the paper (
Deep Black Patch from the Nancy Jane Collection by ADORNit - Carolee's Creations
) I used from the
April 2009 Scarlet Lime kit
to make the
Gypsy Bird Card
has a touch of purple...I really am digging this paper (perhaps because it has black, white, aqua and limey green...colors that I go to over and over again). Maybe it is a year old, but I have never been one to live completely in the moment as I always have a foot in the past (and a thought or two in the future). And like the Gypsy Bird Card I again did the pleat using the strip of the paper I had punched because I dig that too.
Here is the purple card I made with pictures of the front, inside and back (as always please forgive my shameful photography):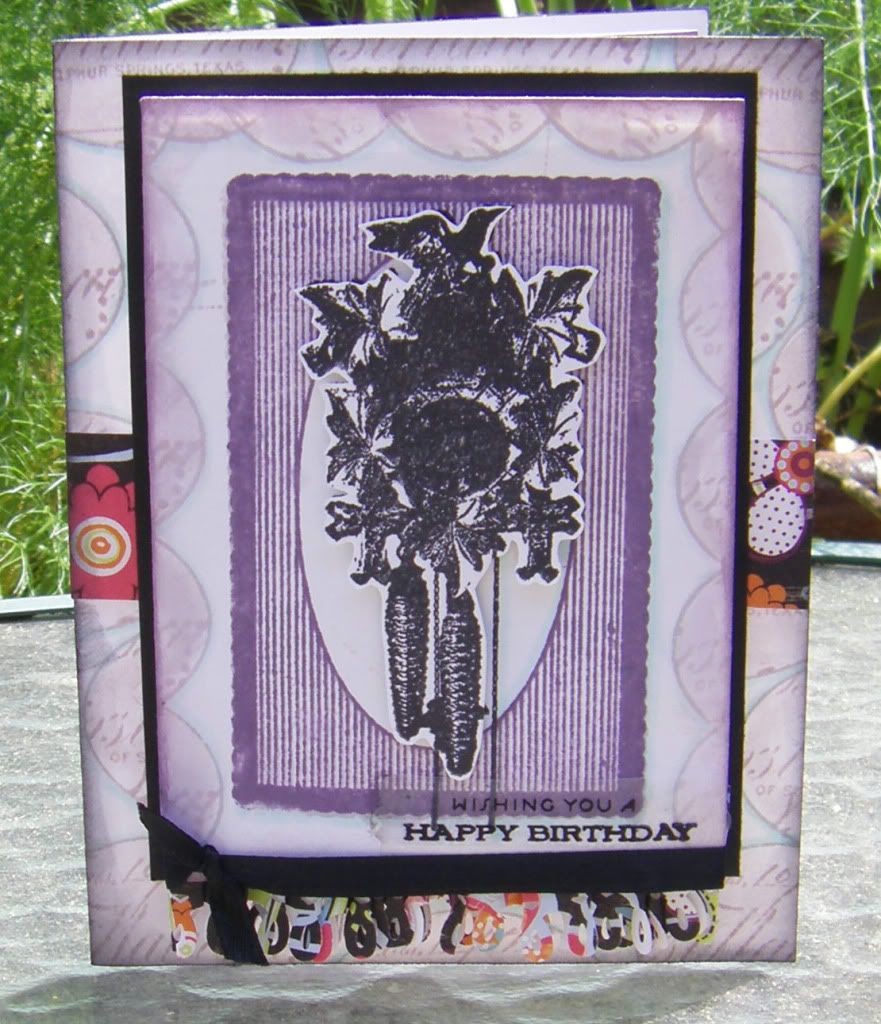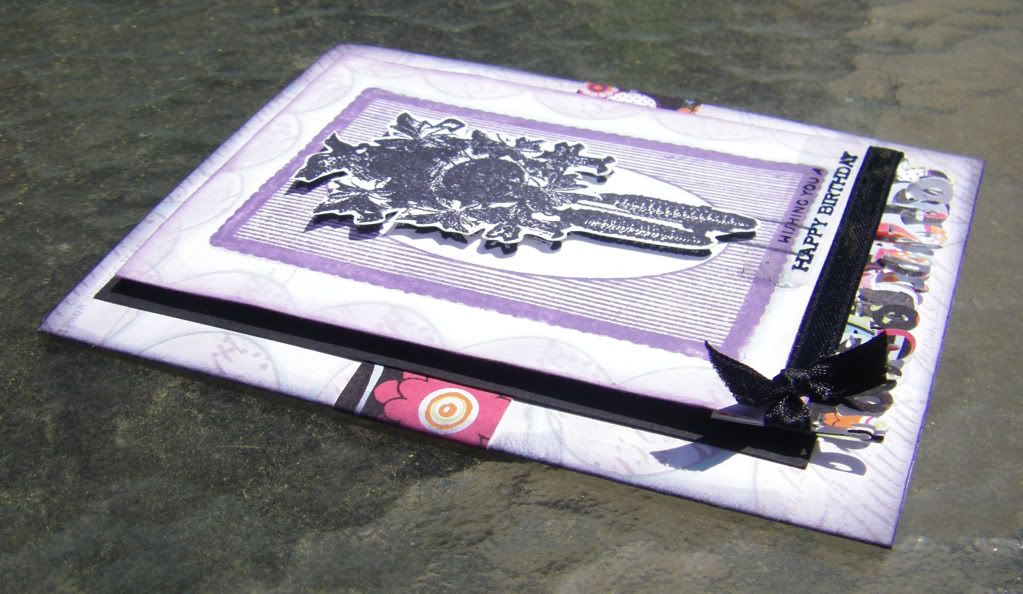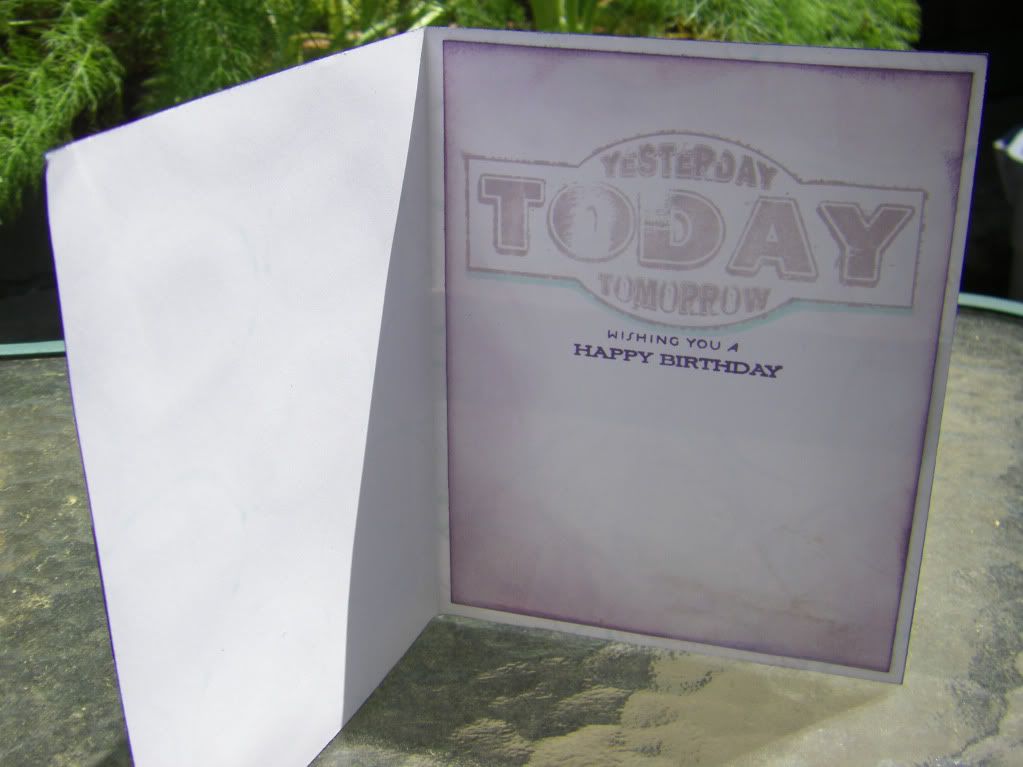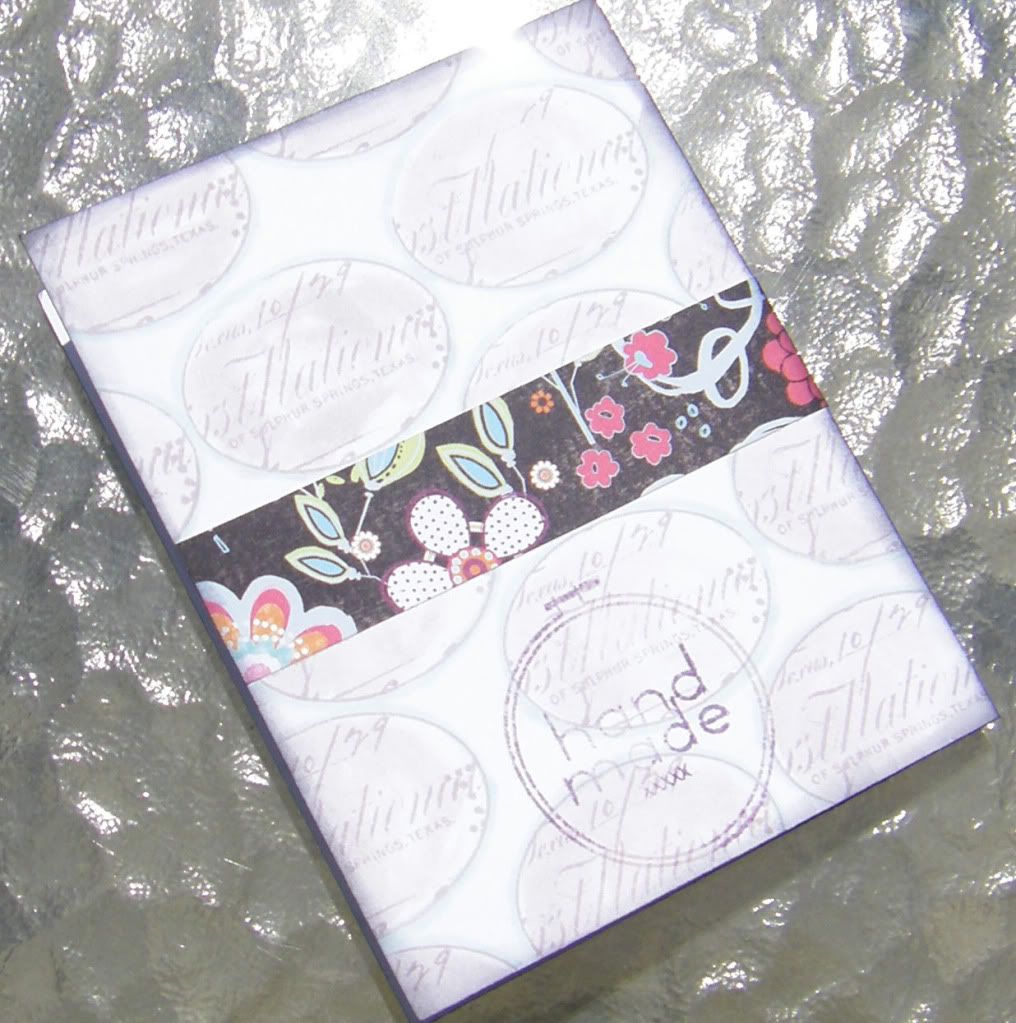 And for those interested in seeing a picture of the paper:
I hope you have a joyous day and thanks for calling at the Hall!
Black & Purple Timely Birthday Card
Stamps: Cuckoo Clock, Home Sweet Home Frame, Vintage Seal, Yesterday Today Tomorrow and Embroidery Hoop, Kenner Road; Wishing You a Happy Birthday (from Everyday Classics set), Papertrey Ink
Inks: Black Soot, Dusty Concord and Milled Lavender, Tim Holtz Distress Inks by Ranger Industries; Jet Black, Archival Ink, Ranger Industries
Cardstock: White, Georgia Pacific; Black, Stampin' Up!
Patterned Paper: Deep Black Patch (from Nancy Jane Collection), Adornit Carolee's Creations
Punches: Loop Border Punch, Martha Stewart Crafts; Modern Label, Stampin' Up!
Other: Transparency; Copic Marker; Black Ribbon, Offray; Foam Dimensional Adhesive