Hello everyone! Welcome to any new readers! How is everyone doing this fine week? Can you believe it is May already (I say this every month though)?!? Time seems to be in fast forward. Anyone else experiencing that sensation? I imagine parents must experience it accutely with how quickly children grow up. One minute you are anxiously awaiting their arrival and the next you are anxiously awaiting their first words, first steps, first day of school and so on.
I recently needed to make a card to go with a gift for a friend expecting twins--identical boys actually--and what could be more adorable than identical multiples? Well, unless there are too many, they act as a singular unit, have strange menacing powers and look too eerily alike as in
"Village of the Damned"
and then it becomes scary. Back to reality, I decided since there are two boys there should be two similar cards, but not identical (the kids may be identical, but they will not be of one mind unlike...see comment regarding "Village of the Damned" above).
I decided to go monochromatic and play more with pattern. I chose the baby animals from the
Little One Just Born
set from L'il Davis Designs that I've had for a while because they are just so adorable. I did stamp
Dot Spot
on the elephant to add interest and tie it in with the pattern already on the giraffe. I am pretty happy with the results. And I am loving
Papertrey Ink
's background stamps.
I hope you enjoy the cards too: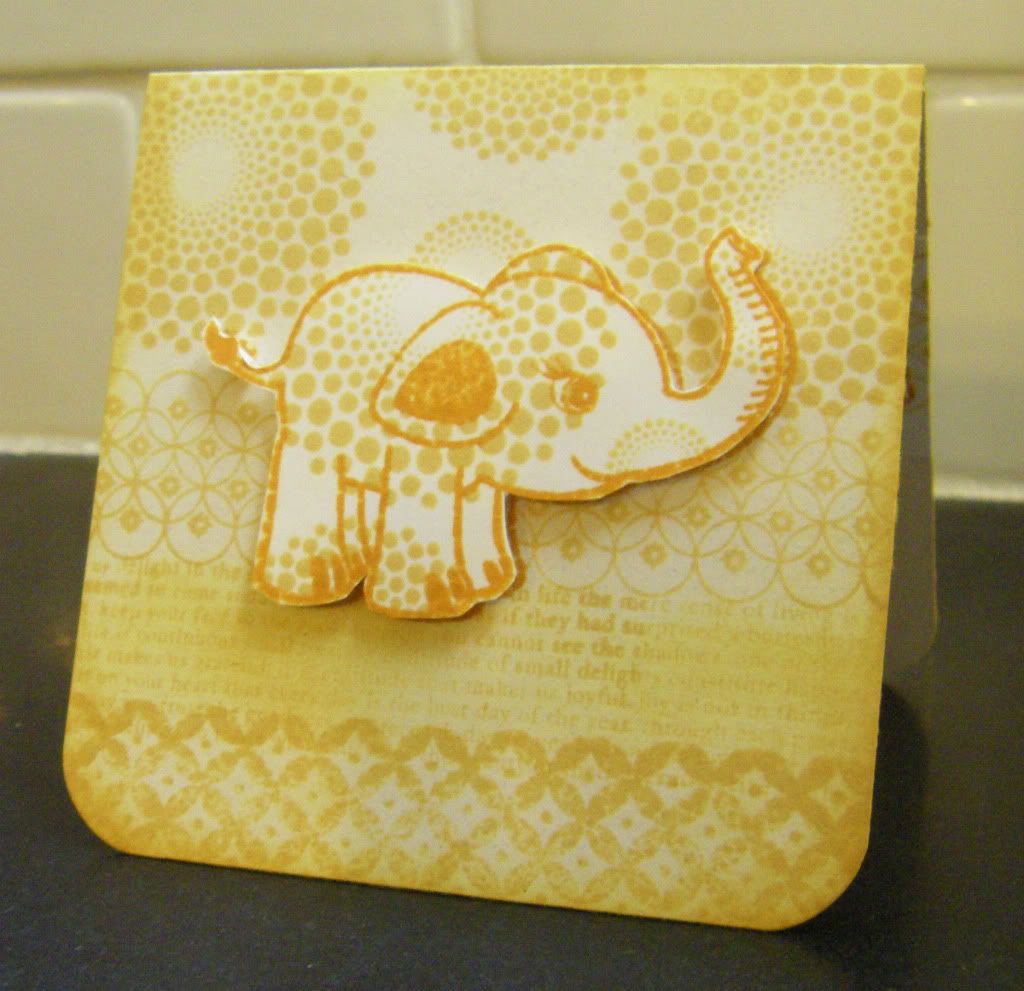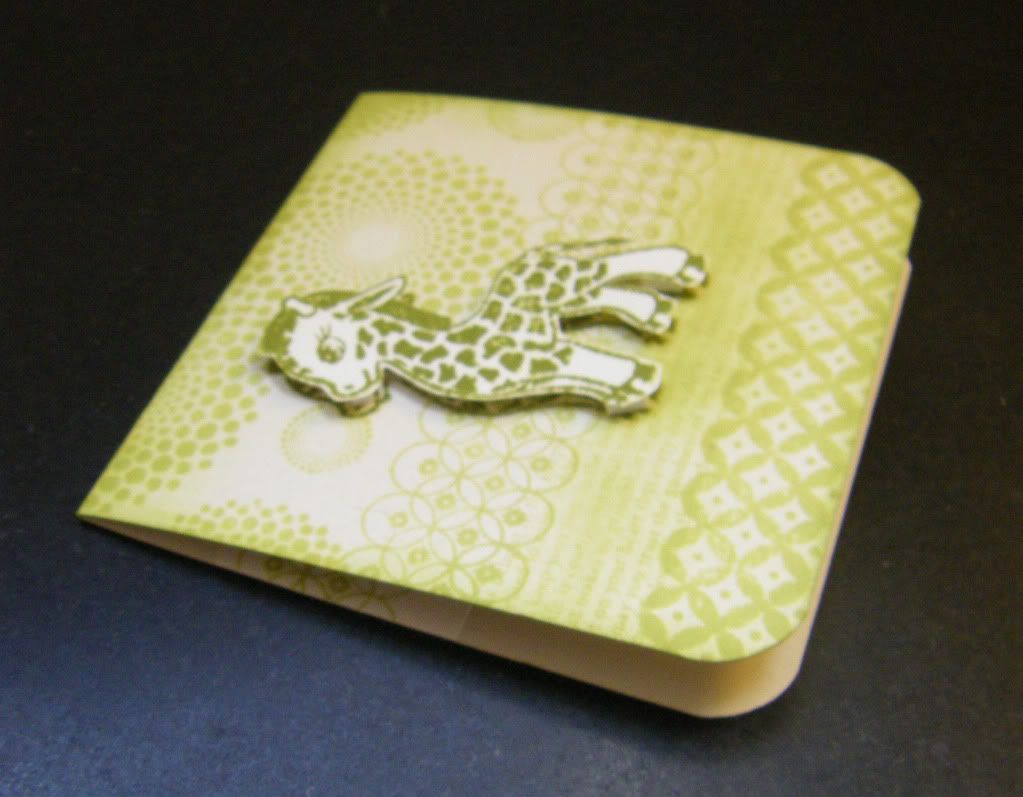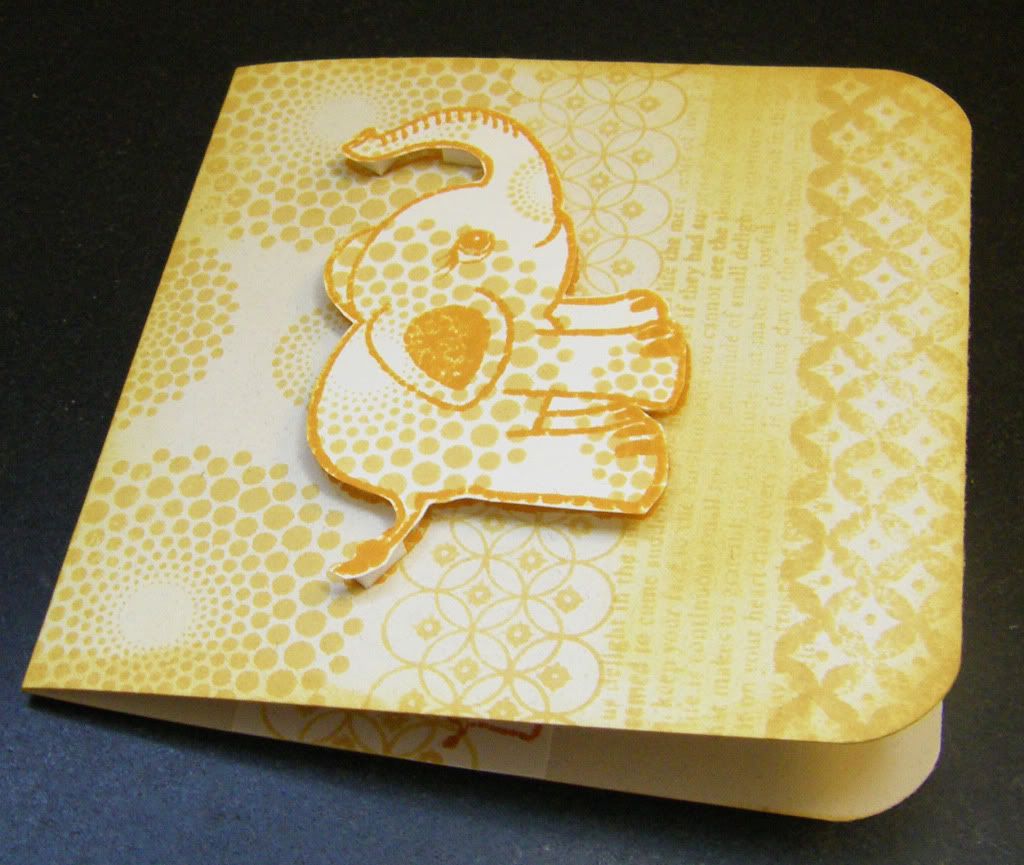 Inside the cards:
Thank you for calling at the Hall!
Verdant Baby Giraffe Card
Inks: Shabby Shutters & Peeled Paint, Tim Holtz Distress Inks by Ranger Industries
Cardstock: White, Georgia Pacific; Earthstone, Neenah Papers
Other: Crop-A-Dile Corner Chomper, We R Memory Keepers
Golden Baby Elephant Card
Supplies
Cardstock: White, Georgia Pacific; Earthstone, Neenah Paper
Other: Crop-A-Dile Corner Chomper, We R Memory Keepers