Mother's Day is just around the corner and I luckily still have both of my grandmothers to make cards for. During the Hero Arts Club meeting in March we played around with alcohol inks (fun!). I happened to make a card in which I covered both front and back with alcohol ink and stamped on with flowers. Because the colors ended up being purplish and the stamps were flowers I knew I could cut up the card into two panels for my grandmothers (one of them loves purple and the other loves flowers). I would usually make two different takes on the cards, but after it took me an hour to find this card (I have reorganized which basically means I have to figure out the new places I put things) I decided it would make more sense to make the same card (there are very slight variations like size). I chose a very simple layout and application (I am shocked at myself!) and let the alcohol ink panel really be the star.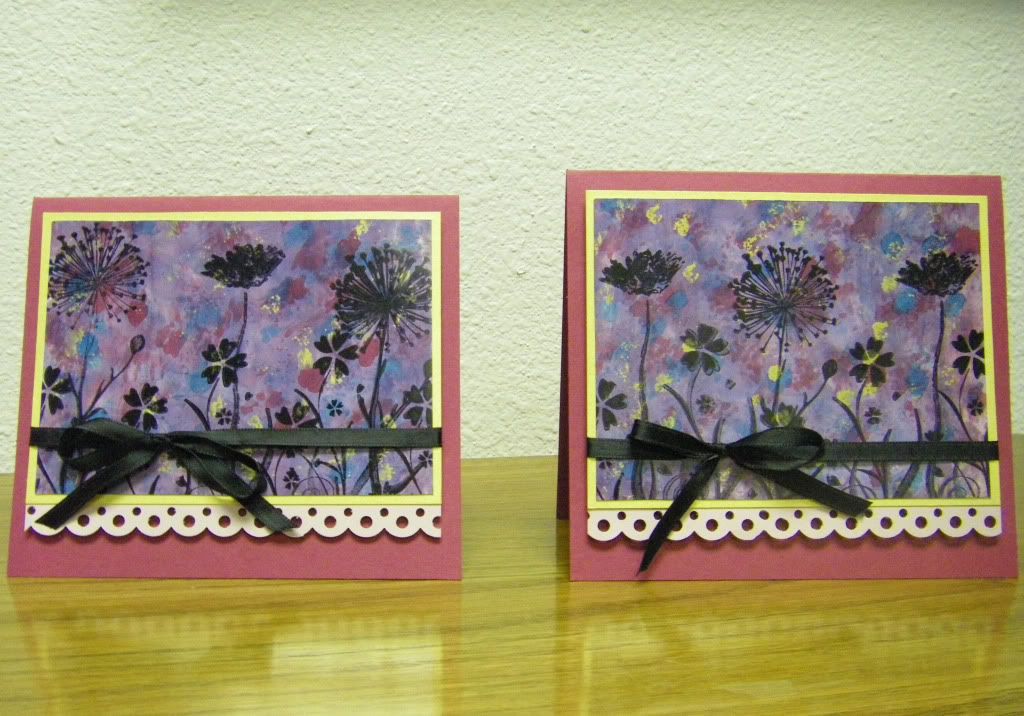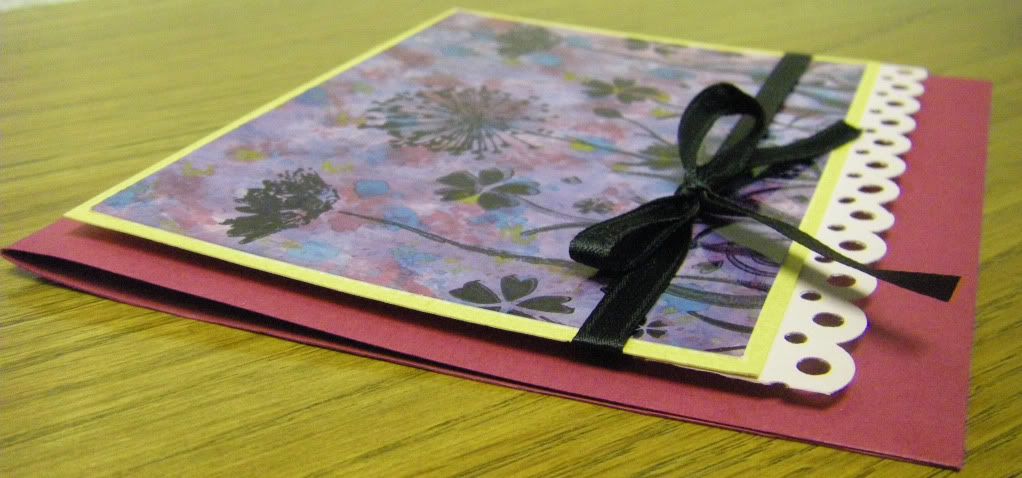 I wish all the mothers, grandmothers and caregivers out there a very wonderful Mother's Day. May your day be filled with love and care.
Thanks for calling at the Hall!
Flower Power Mother's Day Cards
Supplies
Stamps: Silhouette Burst (H5312), Flower Blossoms (F4489) and Flower (not sure what stamp this is even after an extensive web search), Hero Arts
Inks: Jet Black, Archival Ink by Ranger Industries
Alcohol Inks: Cranberry, Pool, Stream and Gold (if I remember correctly), Tim Holtz Adirondack by Ranger Industries
Cardstock: Purely Pomegranate, Stampin' Up!; Lavender Moon, Papertrey Ink; Gold Metallic
Border Punch: Dot Scallop, Martha Stewart Crafts
Other: Black Ribbon, Ofray; This-to-That Dimensional Foam Adhesive, American Crafts (my new favorite for chunky dimension!)