This past week I created two cards I am pretty happy about. I had a concept in my head for each and I was able to actualize it which isn't always how it works for me (I wish it was the norm!). I set myself another challenge as well. I have all these lovely kits I have stockpiled because I am a hoarding nut. It is embarrassing to admit my problem, but isn't that the first step? Hello my name is Shay and I am a hoarder of all craft supplies. I decided enough is enough (plus I am running out of room), so I thought I would break into my
Scarlet Lime
kits and use those to create my cards.
After looking through them I decided on a kit with lovely limes and turquoises for the wedding card and then I chose another with bright vibrant colors with a touch of black for my friend's birthday card. I began on the wedding card on Sunday evening with a great idea to use my vintage boy and girl and the ampersand stamps from
Studio Calico
(sadly they are all retired now). I was happily adding patterned paper and rub-ons from my Scarlet Lime kit (horrible hoarding admission time: that was the first time I had used a rub-on although I have bought more than a few over the years) when I decided my card-base was all
wrong
. So Monday night I went with a more basic card-base and set the other aside for future use. I think all turned out well with the card although it may be cleaner than my natural inclination.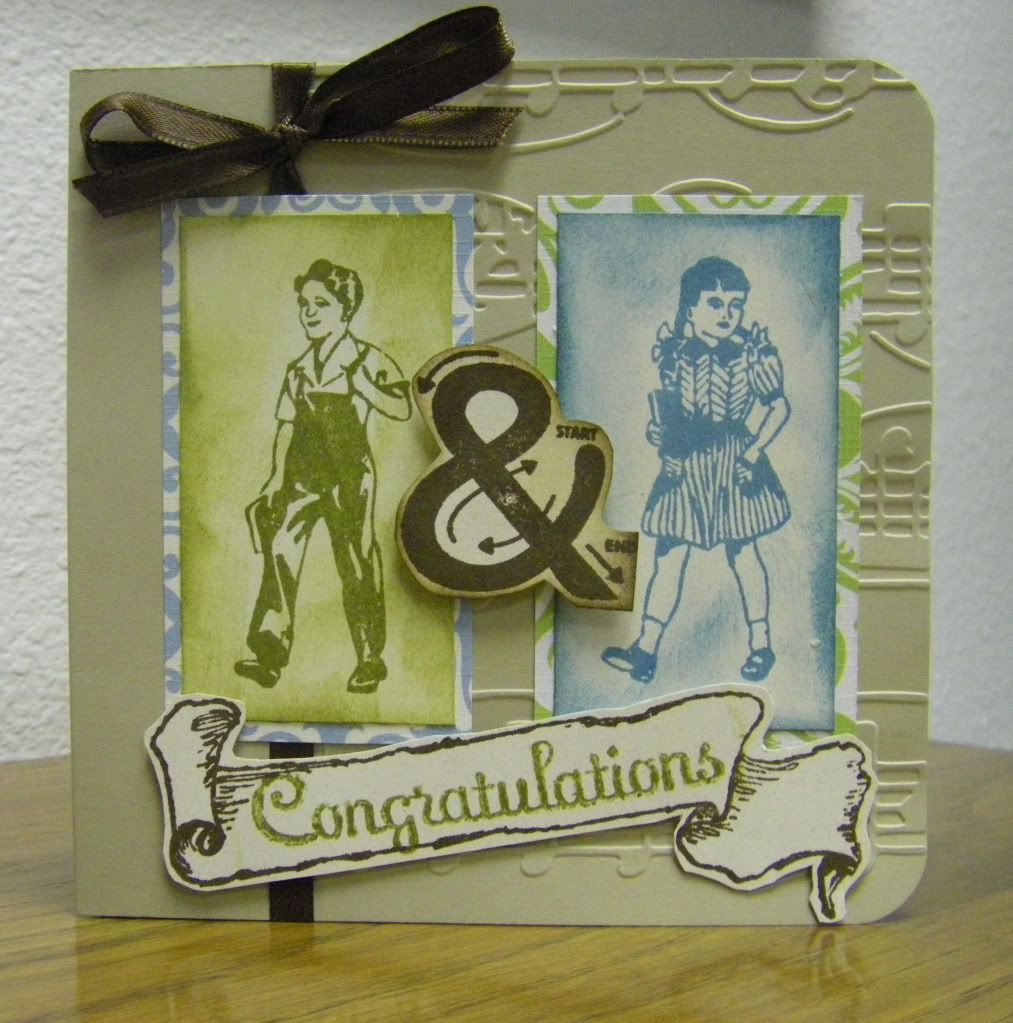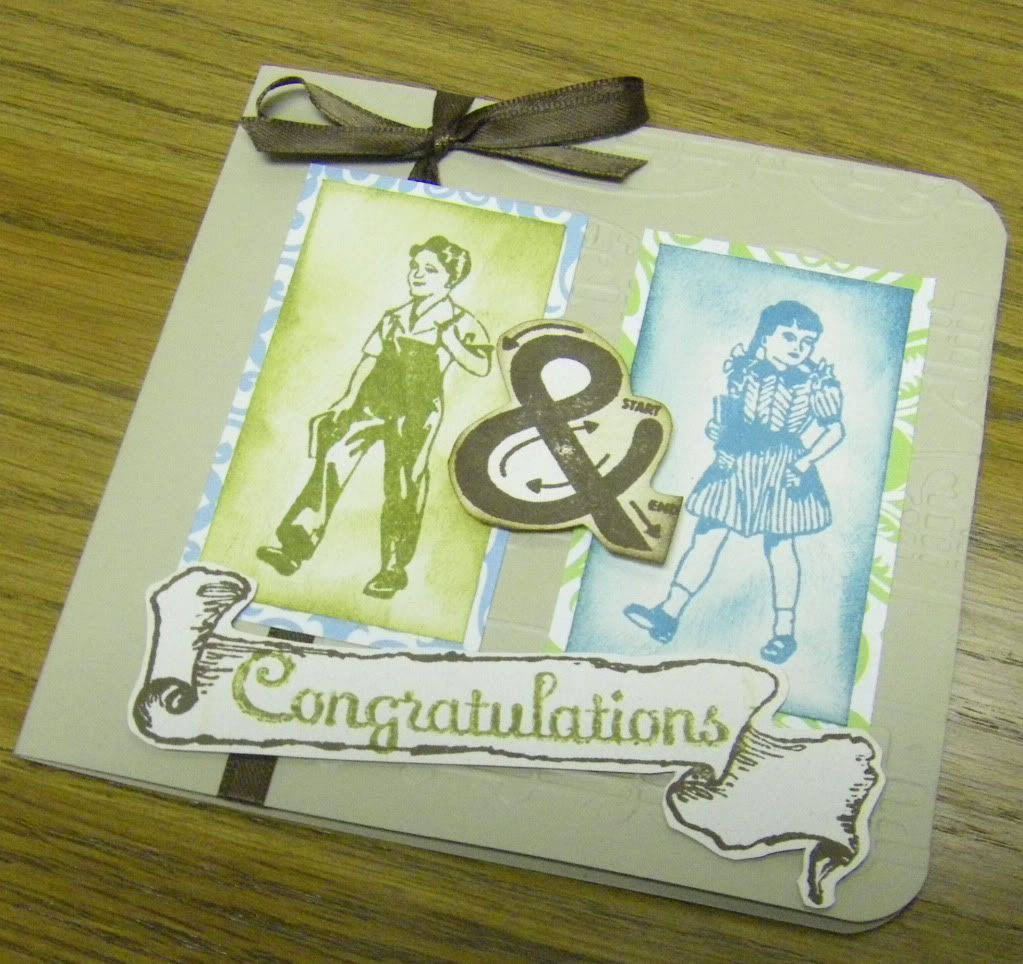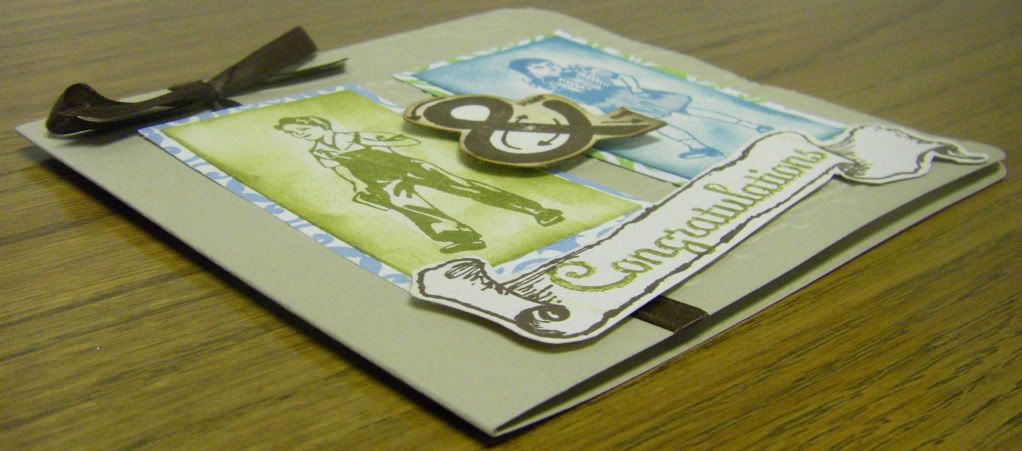 Last night I knew I had to make a card for a friend's birthday which is this upcoming weekend and needed to get in the mail pronto. I knew I wanted to use some of my
Kenner Road stamps
for a vintage look (and they are gorgeous!). I remembered seeing some wonderful projects that
Katie Watson
created whilst on the
Kenner Road
design team back in October 2009 and they proved to be an inspiration for the card I made. The other inspiration for me is one of my favorite, favorite cardmakers of all time:
Betsy Veldman
.
Now I didn't look at either of my inspirations when I was actually making the cards, but I know these were the visual references flashing in my head:
Katie Watson
(birdhouse with stamped scallop--genius!)
Betsy Veldman
(strip of background behind focal image which I began with and then because an empty card felt well empty I went for more and more!)
Here is the card I created (front and then lastly the inside):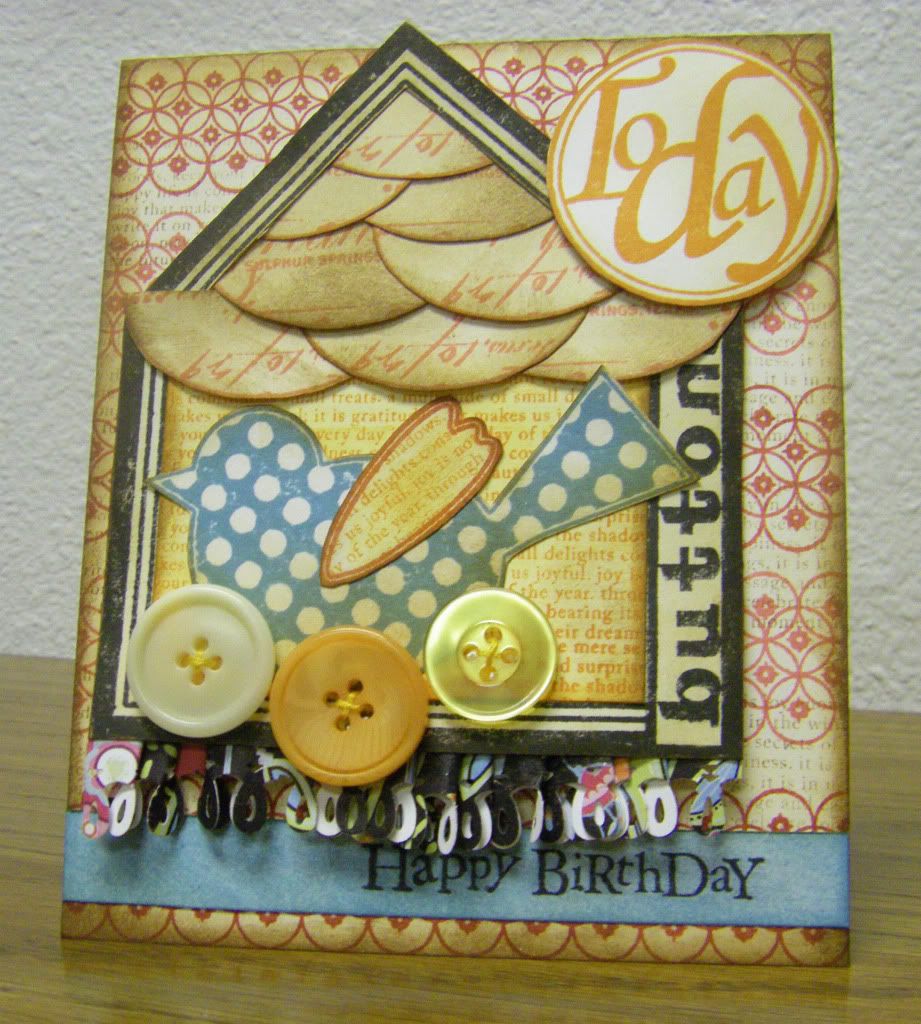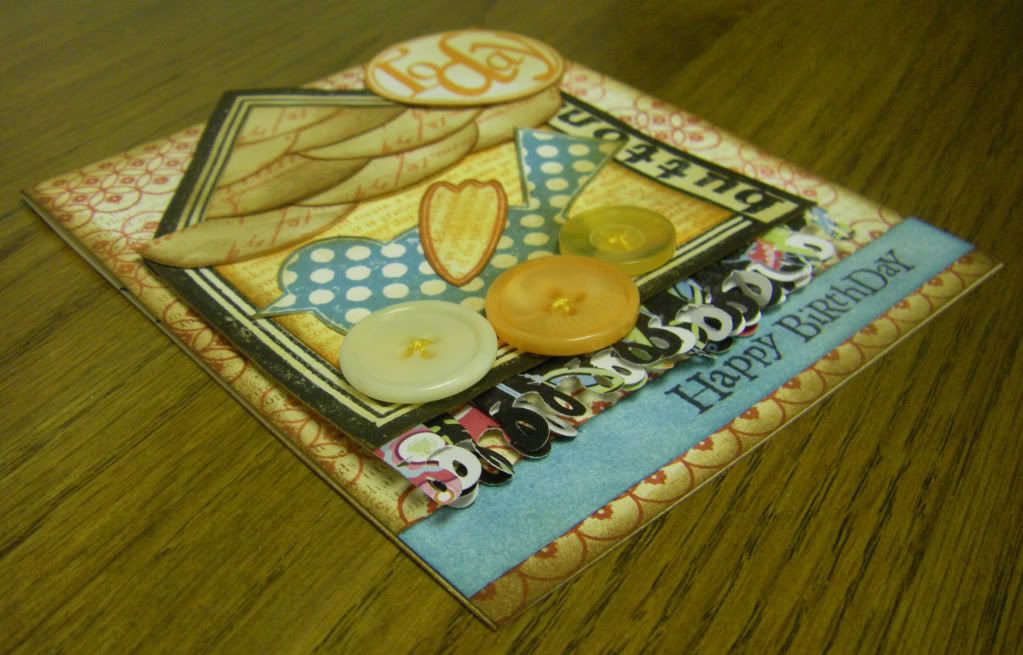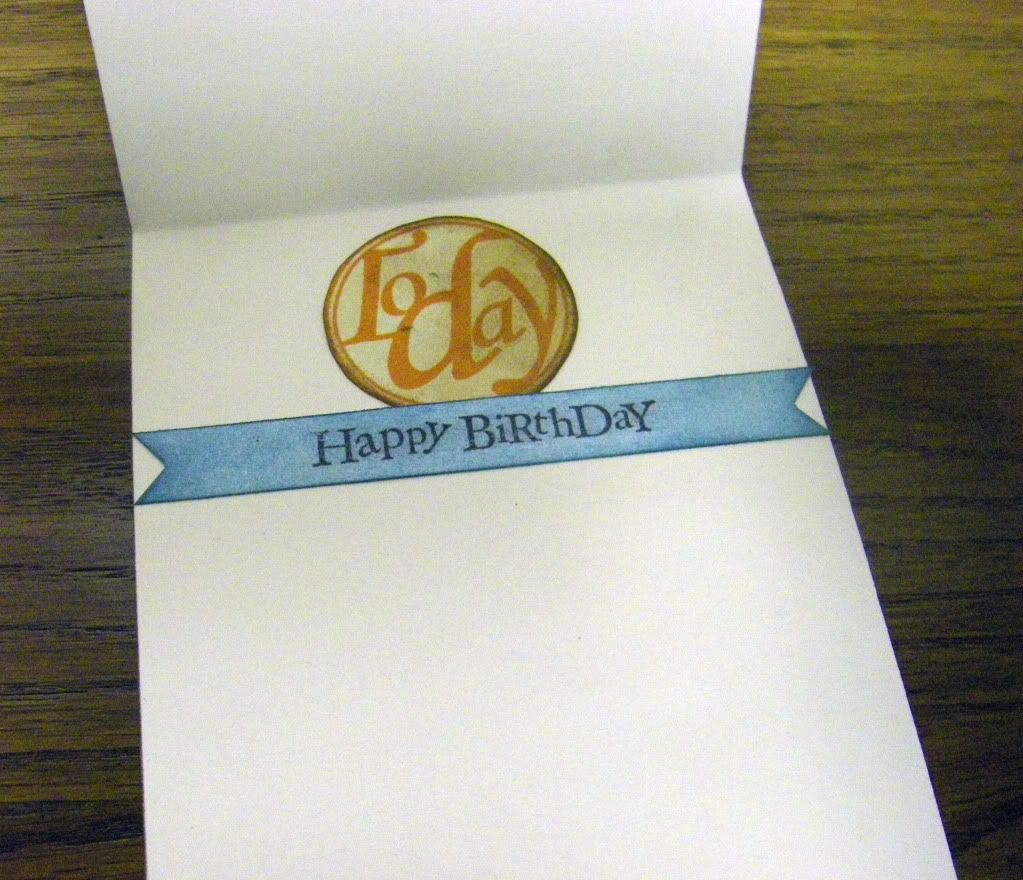 A lucky choice of adding the buttons around the that adorable bird stamp makes it took a bit like a nest to me. Another lucky choice was "ruffling" up a strip of punched patterned paper which just wasn't working before. I learned the basic technique in a Basic Grey card class I took locally (you place a strip of adhesive on the backside of a long strip of paper and then pleat--fold--the paper onto itself which remains in place because of the adhesive. The smaller the pleat, the longer the paper needs to be) and I thought why not try it with the patterned paper I had punched? It worked out just right--adding interest, flair and some texture and I even like that a bit of the white from the back peeks through.
Thank you for calling at the Hall! I hope you enjoyed today's cards.
Stamps: Vintage Boy, Vintage Girl and Ampersand, Studio Calico; Banner (from Narrative Elements set), Inque Boutique; Congratulations (from Darcy collection), Anna Griffin
Inks: Walnut Stain, Peeling Paint and Broken China, Tim Holtz Distress Ink by Ranger Industries
Cardstock: Sand and Earthstone, Neenah Papers
Patterned Papers: Beach Caribe and Cantando (from Canta Collection), GCD Studios
Embossing Folder: Allegro, Cuttlebug by Provo Craft
Other: Crop-A-Dile Corner Chomper, We R Memory Keepers; 1/4" Ribbon, Offray; Dimensional Foam Adhesives; Cuttlebug, Provo Craft
Gypsy Bird Card
Inks: Black Soot, Vintage Photo, Broken China, Fired Brick, Spiced Marmalade and Worn Lipstick, Tim Holtz Distress Inks by Ranger Industries
Cardstock: White, Georgia-Pacific; Recycled 100 Natural White, Neenah Papers
Patterned Paper: Deep Black Patch (from Nancy Jane Collection), Adornit Carolee's Creations
Punch: Loop Border Punch, Martha Stewart
Other: Embroidery Floss, DMC; Buttons, from Scarlet Lime kits; Dimensional Foam Adhesives