Dear
sassafras
aka Tim and Beck:
How I love your unique designs full of vintage touches, quirkiness, humor and flamboyant color combinations. I find your products beautiful, intriguing and fun to use (I don't like to play favorites, but
Sunshine Broadcast
is one of my all time most beloved collections *ever*). Case in point, Soleil which you designed in collaboration with
Basic Grey
last year (it happens to be on
sale
on Basic Grey's website right now). I love it. I love it even more today than I did when I first saw it displayed on my computed screen on Basic Grey's blog when they unveiled their Summer CHA 2012 collections. And I love that I can mix in a stamped flower I had sitting on my work table from a previous doomed card to create something wholly new for my friend's birthday. I decided to let myself be free as your designs foster creative adventures.
Here's my card which was delightful to make, although I am not sure it does your designs justice: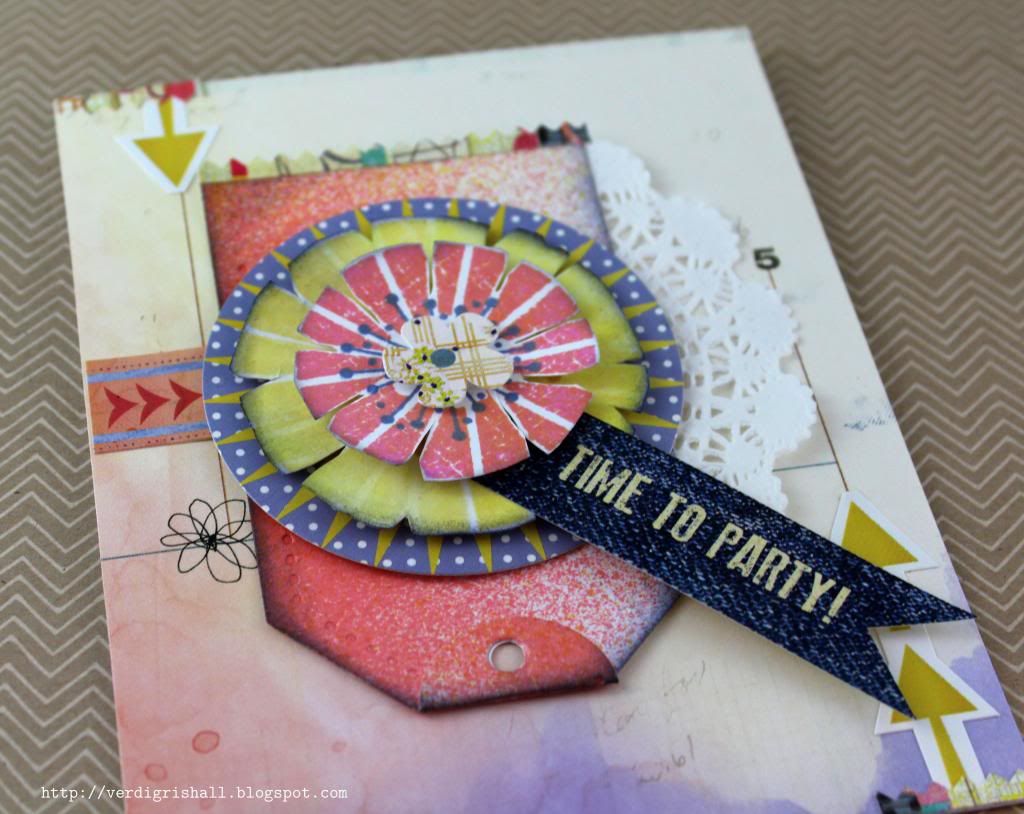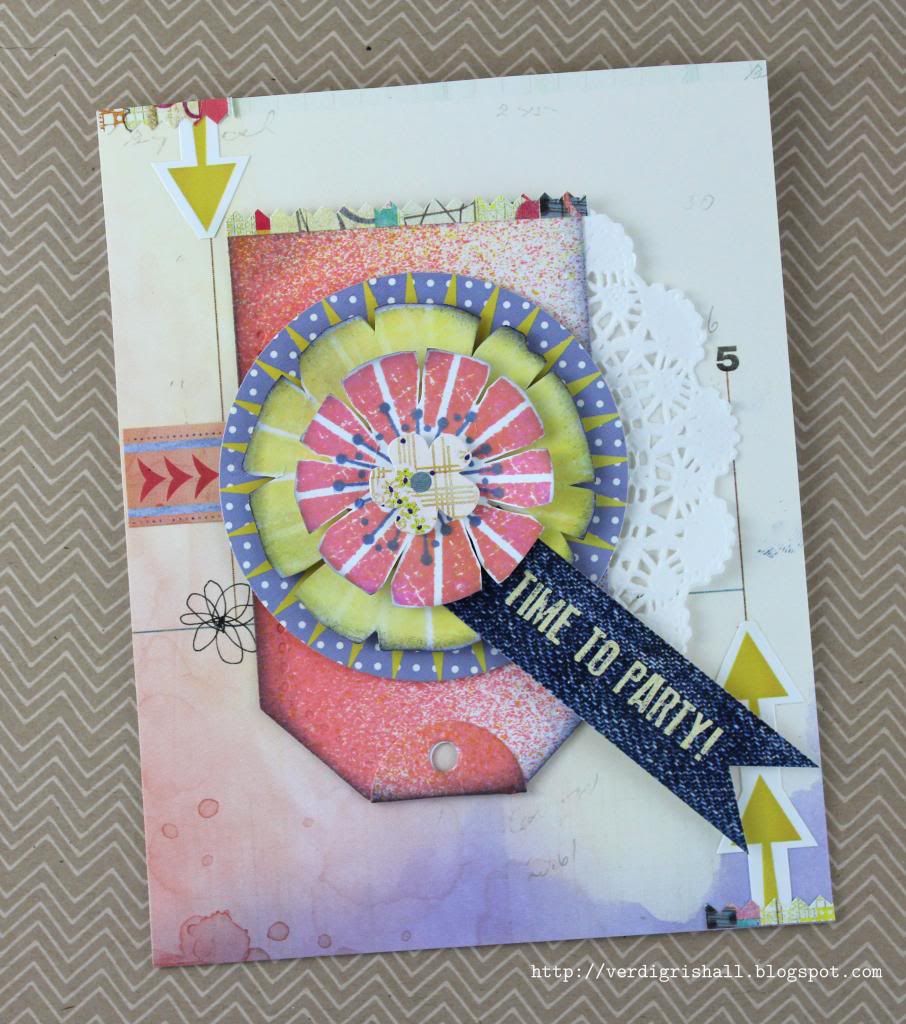 I plan to use Soleil all over the place and if I could I would wallpaper my room in your paper. That isn't much of a hyperbole....as I type it I am considering whether I could wallpaper a wall of my room with your paper, but I hate to wallpaper...the preparation, the glue that doesn't quite work or works too well, the air bubbles, arms raised for long moments above the head and most of all the thought of in the future when I may want to/have to change things removing said wallpaper. Will you be disappointed if I
don't
wallpaper my room with your paper? Instead I may just place your papers in frames to hang on the wall.
You are awesome. I hope to see many more of your designs in the future (please!!!!), but until then I will be (not at all like a crazy person) fervently admiring (soon in frames) and occasionally even using my vintage sassafras stash.
A fan,
Shay.
By the way, if you want a chance to win some free art products including stamps this weekend, check out my Paper Wings Productions' Design Team Blog Hop post HERE.
Supplies:
Stamp: Funky Florals (limited edition), Papertrey Ink
Ink: harvest gold, Papertrey Ink; bubble gum, orange soda, stone wash, Hero Arts Shadow Ink
Cardstock: white, Georgia Pacific; piece of cardstock previously sprayed with mists
Patterned paper: Soleil 6x6 paper pad, Basic Grey
Other: tag sale #3 die collection, Papertrey Ink; Cuttlebug, Provo Craft; element stickers and title stickers from Soleil collection, Basic Grey; doily; dimensional adhesive; Inkssentials ink blending tool, Ranger