Dear Reader,
I find myself often needing birthday cards for male relatives and being at a loss of what to make the night before I need to send one out. Sound familiar?
Perhaps you are much better than I and are a planner. I aspire to be you.
So, I followed your example and made all the male relative birthday cards up until April in January. I felt proud of myself and then promptly forgot to send the first 2 January birthday cards out in time for my uncle and cousin to receive them on (or before) their birthday.
Lesson learned: make the cards AND send them out on time.
I decided on doing a graphic streamlined design with a few alterations to personalize the card. Personalization: the birth date of the birthday guy + the stamp used.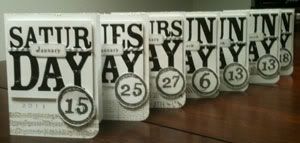 I have been enthralled with dates lately.
Studio Calico
had some awesome month and date of the week stamp sets which I foolishly missed out on and ever since I have been collecting date items to compensate. I call it stamp envy.
So, I found a very cool digital kit by
Ali Edwards
at
Designer Digitals
with days of the week and also used some awesome digital elements I bought from
Roben-Marie Smith
before she retired from digital designing (big loss! Good news: she still has her stamp company,
Paperbag Studios
).
I tried to use a border/background stamp that either symbolized an interest of the birthday guy or had a design aesthetic I thought they would appreciate. I really love the look of a line of graphics that border stamps (or sometimes background stamps like those by Papertrey Ink or Glitz Designs) give you.
Another moment to praise
Studio Calico
: their stamps are wonderful (admittedly, the reason I subscribed many moons ago) and when possible I used some of the border stamps I had in my collection. Like the books. I have a cousin who reads voraciously so that stamp was perfect for him.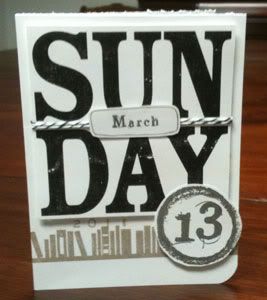 Here are the rest of the cards for your viewing pleasure: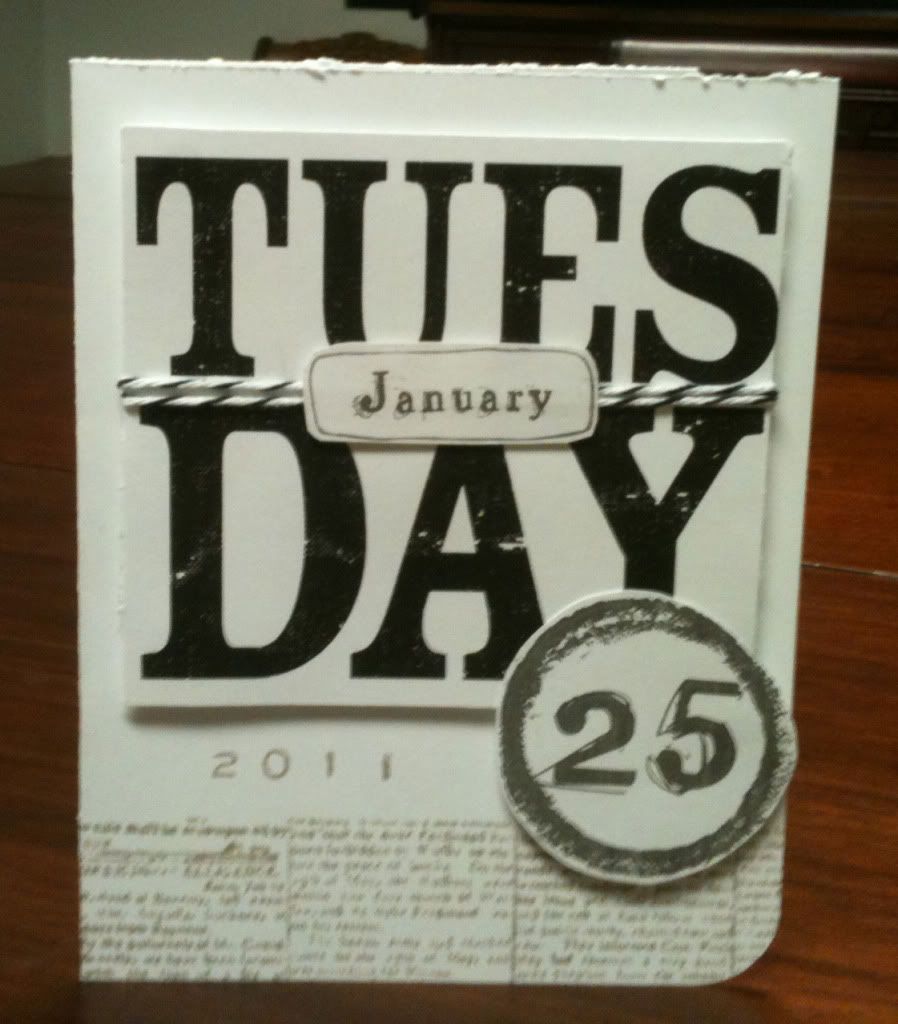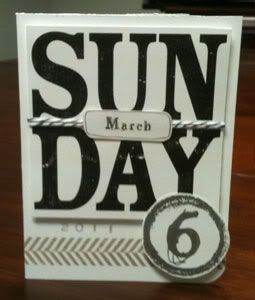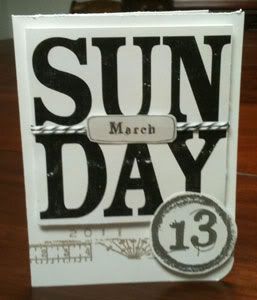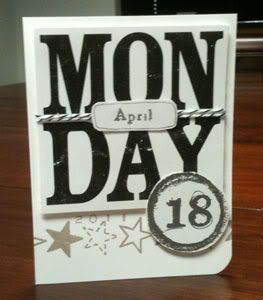 Thanks for stopping by the Hall!
Happy creating,
Shay.
Date Birthday Cards
Supplies:
Digital:
{days of the week}
Today Textured Word Art
by Ali Edwards at Designer Digitals;
{month}{circled numbers} Dirty Vellum Daters by Roben-Marie Designs, retired
Physical:
Stamps: {books} {harper's ruler} {herringbone} {stars} Studio Calico
{newsprint} Glitz Designs
{hieroglyphics} Judi-Kins
{2 0 1 1} Martha Stewart
Ink: pumice stone, Tim Holtz's Distress Ink by Ranger Industries
Cardstock: white, Georgia-Pacific
Other: black & white baker's twine, Divine Twine by Whisker Graphics; Corner Chomper, We R Memory Keepers